Centre for Recreation and Personal Development "Golescu – Grant Mansion"

General Directorate of Social Assistance and Child Protection District 6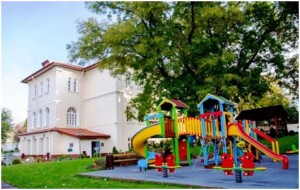 The centre is a subordinate department of the General Directorate of Social Assistance and Child Protection District 6 and is meant for all children living in District 6. It is the place where they can practice their abilities and skills and also express their passions and artistic, cultural, sports, technology and science talents – all these in a creative way. The aim of the Centre is to give children from District 6 an alternative way of spending their leisure time by getting involved in these activities. The project's activities help prevent deviant behaviour in both children and teenagers. The educational programs which take place at the Centre support adaptation, development, responsibility and social integration of children from District 6. Promoting volunteer work among young people and adults is considered to be a form of active participation in the community life. Children aged between 4 and 18 years that live in District 6 can participate at the Centre's activities, along with young adults aged between 18 and 26 years that are under the benefit of the child protection system.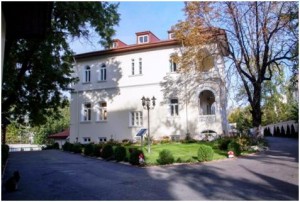 The institution is located in No. 64 Ţibles Alley, in a building that is under the National Historic Landmark. In the past, the building was known under the names "Belvedere Palace" and "Grant Palace". The former Golescu mansion is renovated, rehabilitated and receives a new destination. Thus, the Centre for Recreation and Personal Development "Golescu – Grant Mansion" District 6 for educational and recreational activities dedicated to children and teenagers from the community of District 6, is inaugurated on June 1st 2012. Inside the building were organized 12 rooms for activities, a waiting room for parents and a room for psychological counselling. The location also has a large patio with a gym and a playground.



The General Directorate of Social Assistance and Child Protection District 6 is the public institution that ensures the implementation of programs and measures for social assistance in this district.


GDSACP District 6 ensures social assistance for the following categories of people:


Underprivileged, marginalized and discriminated people;
Elders;
People without family and families in need;
Children and adults with disabilities;
Abused and mistreated children;
Abandoned children;
Children and families with children at risk.
Services


Services to prevent the separation of the child from the family and other dangerous situations; protection measures for the child;
Assistance and support for elders, disabled people or people in need;
Housing, dining, counselling, medical care and hygiene services for elders without family;
Human rights promotion and support;
Measures for preventing and fighting against social marginalization;
Social aid and allowances;
Recovery, treatment and social integration services for disabled people;
Social, legal and psychological counselling services;
Rights and facilities for disabled people.
Types of activities:


Culture and arts: theatre, modern dance, music (vocal, guitar, piano, choir), fine arts (painting, graphic arts, plasterwork, fashion design);
Sports: chess, karate, sports dance, karting, etc.;
Technology and science: photography and video, audio science and technology, computer lessons for beginners, etc.
Other activities for skill development: foreign languages, tourism management, ecology and environmental knowledge, mass media, communication, journalism, etc.
Nostalgia Choir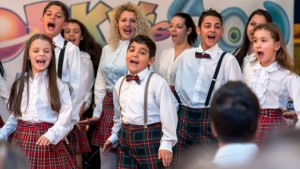 Created in 2005, the project "Nostalgia Choir" offers talented children and teenagers (from underprivileged environments) from schools and high schools in District 6 the opportunity to take music classes, to see how a recording studio works and to perform in front of the public. Each year on Christmas, Children Day, Mother's Day or other holidays, the children sing and get rewarded with applauses. As the years passed, the group launched many albums and collaborated with many established Romanian artists (Nico, Mirabela, Mihai Traistariu, Paula Seling and Ionut Galani). Nowadays, the choir is made up of 21 children and teenagers.


Seniors' Choir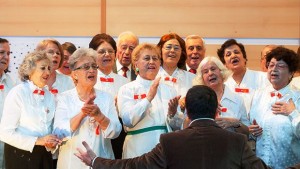 The elder's choir from District 6 was founded in 2014. Its ambitious aim is to prove that elders are not a burden for society and that they have many things to offer. Aged between 65 and 87, the 37 members of the choir took their role seriously and soon enough became a united team of professionals. The golden age artists participated in many shows on several TV channels, including popular shows with very large audience figures.