The Danish Embassy and Societatea Muzicala offer you a vivid gospel concert performed by the "Joyful Noise" choir at Palatul Universul, the magnet of the creative industries and other bohemian souls, Thursday, on September 26th at 7:30 pm.
Duration: 60 minutes (no interlude)
Location: Beans&Dots space, Palatul Universul, Str. Ion Brezoianu 23-25 (via backyard)
Coffee-shop open
Children are welcome
Casual dress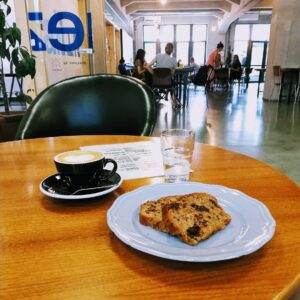 ---
About Joyful Noise Choir
Joyful Noise (http://joyfulnoise.dk/) is an exuberant and energetic gospel choir based a bit south of Copenhagen, Denmark. It has approx. 70 members and has existed for 28 years. The age range is from 25 to 70+.
We are a non-professional choir, meeting once a week for rehearsal and taking pride in having a well-prepared repertoire to perform. And for our performances we not only focus on singing, but also on expression and being vivid on the stage, as well as featuring our skilled soloists.
Joyful Noise was founded in 1995, and is going as strong as ever, closing in on our 25th anniversary. We have given concerts in the US and England along with numerous ones in Denmark for all types of events: Church concerts, weddings, private and corporate parties, workshops, festivals and for charity purposes with well-known Danish artists.
We strive to give our audiences a touching, uplifting and life-affirming experience. Our repertoire ranges from classic, traditional black gospel to modern gospel compositions for both choirs and soloists. It covers a wide range including quiet and beautiful ballads, funky beats, sing-alongs and fast up-beat songs. And we love to get out audience on their feet and move along with us
The choir is led by our vibrant conductor Peter Bernhard, who started as a choir member in his teens, became a soloist and has now taken the podium, leading us safely along, accompanied by our great pianist, Kasper Daugaard.
Joyful Noise will visit Romania 25-30 September 2019. Their program is being developed in close collaboration with the Danish Embassy in Romania and with Societatea Muzicala.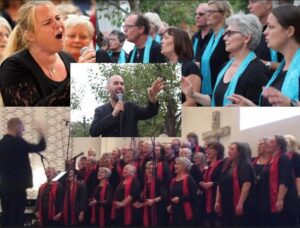 Data actualizarii: 16/09/2019