Two other outstanding musicians, members of Roohafza Ensemble, will join Ali Asghar Rahimi on stage for the concert in Romania.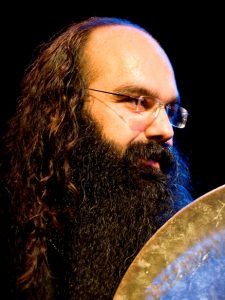 Ostad (Master) Mohsen Taherzadeh
Iranian Master Daf player, he has performed both as a solo artist and with different Ensembles on many stages in Europe and Asia and with Iranian Symphonic Orchestra conducted by Master Majid Entezami in Tehran and Esfahan. He has taken part in several international festivals in Germany, Malaysia and Turkmenistan and, in 2012 he was Artist in Residence at the Tamburi Mundi Festival in Freiburg. He has created his own personal style on Daf managing, in his over 18 years of playing, to give his instrument a living soul with a subtle spiritual depth.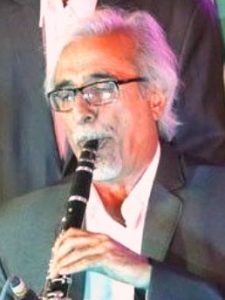 Ostad (Master) Mostafa Ghanaat
Iranian Master Clarinetist with a wide musical experience. At the age of 14 he was selected to play clarinet in Master Sirous Saghari Orchestra and at the age of 15 he played saxophone in the Great Isfahan Orchestra thus becoming one of the youngest musicians who had the privilege to perform on stage with the great masters of the time. In his over 40 years of musical career he kept on crafting and refining his sound till he developed a personal soulful style that resulted into collaborations with numerous ensembles and orchestras.