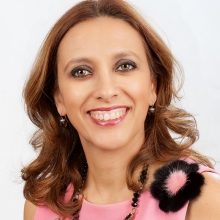 Elisabetta Capannelli is the Country Manager for Romania and Hungary, The World Bank, Europe and Central Asia
Ms. Elisabetta Capannelli, an Italian national, became the World Bank Country Manager for Romania and Hungary on May 7, 2013. Elisabetta Capannelli joined the World Bank in 1998 as an Economist in the Urban Development Department in the East Asia and Pacific Region.
Elisabetta has since held various positions, including Manager of the Program for Private Sector Participation in Infrastructure in the Middle East and North Africa Region, and Sector Leader for the Sustainable Development Department in the Europe and Central Asia Region. Between 2005 and 2008, Ms. Capannelli worked at the European Commission where she was, among other roles, a Cabinet Member of Commissioner Joaquin Almunia, then Commissioner for Economic and Monetary Affairs. Ms. Capannelli was in charge of the Cabinet's international portfolio.
Prior to joining the World Bank, Elisabetta Capannelli lived in Manila where she worked for the Asian Development Bank in the South Asia, East Asia, and the Pacific Regions. Before starting her international career, she worked for three years in Italy as an economist for Nomisma in Bologna, was a partner of an economics and econometrics consulting firm, teacher, and researcher. Elisabetta Capannelli holds a Master of Arts in Political Science with a Major in Economics from Bologna University, and a Master of Arts in Development Economics from Sussex University
Starting with July 2017, Elisabetta will take the office of Country Manager for Croatia with the World Bank.