Mar 2016
Angèle Dubeau and The World of Ludovico Einaudi and Philip Glass (2016)
Bucuresti
- Ateneul Roman
Parte din Turneul european al violonistei Angele Dubeau 2016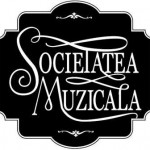 Angèle Dubeau si muzica lui Ludovico Einaudi – un concert al Societatii Muzicale
Vioara Stradivarius "Des Rosiers"
"The World of Ludovico Einaudi and Philip Glass" European tour
Ateneul Român, București, duminică 13 martie 2016 (concert unic)
Angèle Dubeau
Angèle Dubeau este una dintre cele mai cunoscute și mai premiate violoniste canadiene; înregistrările ei se bucură de un excepțional succes, ea fiind unul dintre puținii interpreți de muzică clasică din lume care au obținut un Disc de Aur pentru numărul-record de discuri vândute. Angèle Dubeau a câștigat primul premiu important la 15 ani, pe când era studentă la Conservatorul din Montreal. A studiat la Juilliard School of Music din New York, cu Dorothy DeLay, apoi s-a perfecționat cu marele violonist și pedagog român Ștefan Gheorghiu, de care sunt legate nostalgia și dorința revenirii în România, după mai bine de 30 de ani. Reperele carierei ei, desfășurate pe parcursul a patru decenii, sunt numeroasele premii internaționale și concerte pe scene dintre cele mai importante, 39 albume, emisiuni de mare succes despre muzica clasică. De 20 de ani conduce "La Fête de la Musique de Mont-Tremblant", un festival de muzica clasica ce atrage anual 35.000 de melomani. Pentru serviciile aduse muzicii clasice, culturii si publicului, Angèle Dubeau a primit numeroase distinctii: Doctor Honoris Causa al Université Concordia à Montréal, Member of the Order of Canada, Officer of the Order of Canada, Queen Elizabeth II Golden Jubilee Medal, Queen Elizabeth II Diamond Jubilee Medal, Knight of the Ordre national du Québec, Calixa-Lavallée prize from the Société Saint-Jean-Baptiste de Montréal etc. Angèle Dubeau a vândut peste 600.000 de discuri; peste 15 milioane de persoane din toată lumea i-au ascultat albumele online.
Angèle Dubeau cântă pe vioara Stradivarius numită "Des Rosiers", fabricată în 1733, care este inclusă în Patrimoniul Național al Canadei.
La Pietà
Angèle Dubeau a fondat în 1997 La Pietà, un ansamblu cameral feminin care reunește câteva dintre cele mai bune muziciene ale Canadei; Angèle Dubeau & La Pietà au fost invitate să susțină concerte pe mari scene de concert, în același timp, aparițiile televizate confirmând un succes neașteptat pentru niște interprete de muzică clasică. Unul dintre cele mai recente premii obținute de Angèle Dubeau & La Pietà este cel decernat în anul 2015 la Gala Felix (echivalentul canadian al premiilor Grammy americane) pentru albumul " Ludovico Einaudi – Portrait" din care vor putea ascultate selecțiuni și în concertul de la București. Albumul a fost ascultat online de 5 milioane de oameni din toată lumea în doar două luni.
Concertul "The World of Ludovico Einaudi and Philip Glass" de la Bucuresti
În primăvara lui 2016 Angèle Dubeau & La Pietà vor avea un turneu european dedicat compozitorilor minimaliști Ludovico Einaudi și Philip Glass, două dintre cele mai importante nume din muzica clasică contemporană internațională, cu un remarcabil succes de public, promotori ai unui stil consonant. Programul cuprinde, de asemenea, și lucrări semnate de alți creatori contemporani: Michael Nyman (creatorul celebrei coloane sonore din filmul "Pianul") și Arvo Pärt (cel mai des interpretat compozitor de muzică clasică contemporană din ultimii cinci ani).
Philip Glass: La Belle et la Bête: "Ouverture", Suite from The Hours: "Movement 1"
Ludovico Einaudi: Divenire, Giorni dispari, Run, I giorni, Life, Experience
Michael Nyman: À la folie
Marjan Mozetich: Postcards from the Sky: "Unfolding sky"
Maxime Goulet: Présentation concertante
Arvo Pärt: Mozart Adagio
La București, Angèle Dubeau & La Pietà vor avea un concert public unic la Ateneul Român, duminică 13 martie, la ora 11:30, cu numele "The World of Ludovico Einaudi and Philip Glass". Accesul în sală se face până la ora 11:15.
Jumătate dintre bilete vor fi puse în vânzare, cealaltă jumătate fiind rezervată oficialităților și invitaților speciali. Prețul biletelor este de 115 lei pentru locurile din sală, de 350 de lei pentru locurile din lojile de rangul I și de 600 de lei pentru locurile din Loja Regală – disponibile online prin Eventim (www.eventim.ro).
Organizatorul concertului este Societatea Muzicală, cu sprijinul Ambasadei Canadei la București.
Vioara Stradivarius "Des Rosiers" se va auzi la Căminul de copii din Crângași

Pe 14 martie Angèle Dubeau & La Pietà vor merge în Crângași pentru a le cânta copiilor săraci, bătrânilor și celor cu dizabilități chiar în casa lor, concertul pe care alții au avut șansa să-l asculte la Ateneu.
Ludovico Einaudi și Philip Glass
Două dintre cele mai importante nume din muzica clasică contemporană, ambii considerați reprezentanți ai stilului minimalist, însă fiecare cu un stil componistic distinct, inconfundabil; ambii, preocupați de modul în care muzica reflectă către public trăiri, senzații; ambii cu un remarcabil succes de public care găsește în lucrările lor acea o muzică construită pe schemele muzicii clasice, însă cu un tip de expresivitate adaptat omului contemporan.
Albumele italianului Ludovico Einaudi sunt în topul vânzărilor de muzică de pe întregul mapamond (nu doar în cele de muzică clasică), iar lucrările americanului Philip Glass apar în repertoriile marilor interpreți de astăzi, opusurile lui fiind de altfel unele dintre cel mai des interpretate din repertoriul contemporan american.
Concertul Angèle Dubeau & La Pietà este primul în care se interpretează pe o scenă românească muzica lui Ludovico Einaudi; muzica lui Philip Glass a mai fost interpretată în concert la București, atât la Festivalul Enescu, cât și în cadrul concertelor obișnuite de stagiune.
Evenimentul este comunicat de Media Image Factory, agenţie specializată în promovarea proiectelor sociale şi culturale.