Jul 2018
Welcome Concert to the newly arrived Ambassadors
Bucuresti
- Palatul Cotroceni
In honor of the Indonesian, Thai and Slovak ambassadors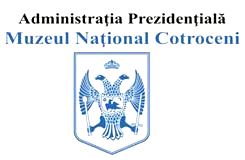 Societatea Muzicala, The Cotroceni National Museum and The Ministry of Foreign Affairs organized the Welcome Concert that we all offered to the newly arrived ambassadors: HE Amhar Azeth (Indonesia), HE Sarayoot Kalayanamit (Thailanda) and HE Karol Mistrik (Slovacia), at the beginning of their mandates in Romania.
The concert, offered by Duo Cello Jaya and Iulian Ochescu, took place at The Cerchez Concert Hall of The Cotroceni Palace, on Fri, 6th of Jul at 16:00h and was followed by a "vin d'honneur".
Program:
Jean-Baptiste Barrière (1707-1747) – Sonata in G major for two cellos
Ludwig van Beethoven (1770 -1827) – Sonata op. 7, 1st movement
Sebastian Lee (1805-1887) – Duet nr. 2, op. 36
Johannes Brahms (1833-1897) – Intermezzi op. 118
Johann Benjamin Gross ( 1809-1848) – Suite for two cellos, op. 42
George Enescu (1881-1955) – Mélodie, Pièces impromptues op. 18
David Popper (1843-1913) – Suite for two cellos op. 16
Dmitri Shostakovich (1906-1975) – Five pieces for two violins and piano, arr. for two cellos and piano
---
Duo Cello Jaya
Duo Cello Jaya was founded in 2012 by two young cellists – Ella Bokor and Mircea Marian. Their goal is to approach a new repertoire for two cellos rarely performed in concert halls.
The Duo was highly appreciated in their performances in the Romanian Athenaeum, Franz Liszt Academy Budapest, SoNoRo Festival, Isa Festival, Musica Barcensis Festival, Meridian and Cimro Festivals, Enescu and the world's music Festival.
In 2016 they released their first chamber music CD – Tales of Duo Cello Jaya, they won the Isa Just Composed Prize and held the Tales National Tour in Romania, The 3 Cellists Tour in Ireland and the Vietnam Tour.
In 2017 they won the UCIMR prize for the Camera project.
The word Jaya, pronounced JAY-ah, finds its origins in the Sanskrit language – जय. It is a neutral gender name signifying duality (jay-jaya / male-female), representing the guardians of the entrance of the Paradise. Also, the word Jaya can be translated as victory or success and is the name of the Hindu goddess.
---
Iulian Ochescu
Iulian Ochescu began studying piano at the George Enescu National College of Music in Bucharest, graduating Professor's Gabriela Enăşescu class. He is currently a student of the National University of Music Bucharest.
Iulian is the winner of over twenty awards at national and international competitions, among which: 1st Prize, J.S.Bach Special Prize and Grand Prize at Millenium Piano International Competition, 1st Prize at Pro Piano-Romania International Competition, 2nd Prize at Vienna International Piano Competition – Panmusica Austria, 3rd Prize at San Sebastian City International Piano Competition and 2nd Prize at Chamber Music Competition Plovdiv with Ludens Piano Trio.
He attended various masterclasses held by internationally praised pianists and professors: Justus Frantz, Andrei Gavrilov, Dan Grigore, Petras Geniušas, Martin Hughes, Diana Ketler, Janis Maleckis, Einar Steen-Nøkleberg, Marietta Orlov, Imre Rohmann, Matti Raekallio, Markus Schirmer, Mihaela Ursuleasa, Gottlieb Wallisch.
His artistic activity includes appearances as soloist with the Romanian National Radio Chamber Orchestra and Ion Dumitrescu Philharmonic Orchestra. Iulian Ochescu is a scholar of SoNoRo Interferențe project, having worked and performed alongside various musicians such as Alexander Bouzlov, Boris Brovtsyn, Corinne Chapelle, Alissa Margulis and Răzvan Popovici. He performed in Aurora Chamber Music Festival in Sweden together with Alexander Zemtsov, ISA Festival of Austria together with violinist Peter Schuhmayer and cellist Othmar Müller (members of the Artis Quartet), George Enescu International Festival, SoNoRo International Chamber Music Festival, Romanian Cultural Institute of Vienna, Romanian Athenaeum and many more. He recorded performances for the Romanian Radio Broadcasting Company and the Romanian Television and is currently a member of Ludens Piano Trio, Violoncelissimo ensemble and Romanian Youth Orchestra. In 2016 Iulian Ochescu was assigned as official accompanist of the George Enescu International Competition and also held a series of concerts and masterclasses at the Hanoi and Ho Chi Minh City Music Universities.