Jul 2019
Farewell concert to Davor and Merica Vidis
Bucuresti
- Vienna Style Gallery (WTC)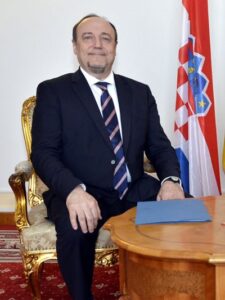 A concert to bid farewell to our dear friends H.E. Davor and Merica Vidis, Ambassador of Croatia, who left Bucharest the week after, given the completion of a distinctive ambassadorial office in Romania.
Saturday, July 27th at 11:30 am
Vienna Style Gallery, World Trade Center, main entrance
Doors open at 11 am, Concert starts at 11:35 am.
Invitation only
Dress: Hot-summer casual
Musicians:
Ana Boldea (piano)
Marius Boldea (piano)
Mihai Vaida (flute)
Nina Achilov (mezzo-soprano)
Program: 60 minutes (no interlude)
Brahms – 6 Hungarian Dances
Bach – A minor Partita
Debussy – Syrinx
Francois Borne – Fantaisie brillante sur Bizet's Carmen
Saint Saens – Printemps qui commence; Samson and Dalila
Verdi – Stride la vampa; Il Trovatore
H. Berlioz – D'amour l'ardente flamme; Faust damnation