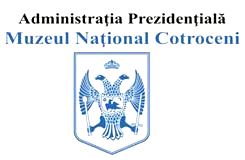 First Concert of Het Kamerata Stradivarius (Dutch-Romanian chamber orchestra) with its leader, violinist Razvan Stoica (owner of the 1729 Stradivarius violin).
Societatea Muzicala and The Cotroceni National Museum – with the support of Mobexpert – offer you the "avant-première"  concert of the German tour the orchestra is having right afterwards.
The concert will be followed by a short cocktail, with wine offered by Avincis.
Thursday, November 9th, 2017
Program:
W.A. Mozart – Violin Concerto no. 4 (Razvan Stoica & his Stradivarius violin "The Queen" – 1729)
W.A. Mozart – Piano Concerto no. 23 (Andreea Stoica – Best Piano Player in Prague, 2013)
At public's request, some beautiful encores are prepared.